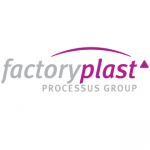 FactoryPlast is the French injection plastic unit of the industrial group ProcessusGroup.
ProcessusGroup through the entities, Origin3D, FactoryPlast, PerfectPlast et Precimade, has for vocation to accompany their customers from the conception to the achievement of their products.
This industrial group make available to their customers a professionnal team for each stage of their product achievement, which offer innovative and adapted to each budget solutions. And that, while respecting technical and normative constraints imposed by the requirement specification.
Our reference